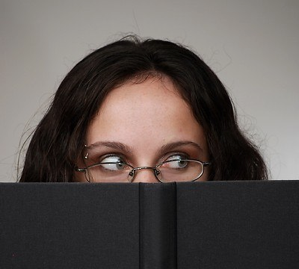 Formed in 1996 by Leslie Ellis, Susan Marshall and Ruth Warren, The Literati Sisters meets regularly in members' homes to share impressions, reflections and relevance of our selections over pot luck dinner and (of course) wine.   While we do spend some upfront time catching everyone up on our lives, we are very focused on discussion of the book and this club refuses to degenerate into a simply social event.  Everyone is strongly encouraged to finish the book selection by meeting date, and those who haven't finished are usually fired up to complete it after engaging in our lively discussions.
Because we all work and/or aren't exactly piled high with spare time, we aim to make it easy on everyone involved, and especially the host. We meet every sixth Monday; whoever hosts need only to supply cups, glasses, plates, and silverware. The rest of us bring food. We hardly ever coordinate on who brings what, and have only once had a meal of just shrimp cocktail and brownies…!  Okay truth be known, there was also the night of the four chickens.
While membership is limited, we do welcome occasional guests of members who have completed the current selection and are prepared to contribute to our discussions.
For a list of the books we've read to date, click here.
To see the current schedule and who's hosting/facilitating, click here.